Advanced Manufacturing in Construction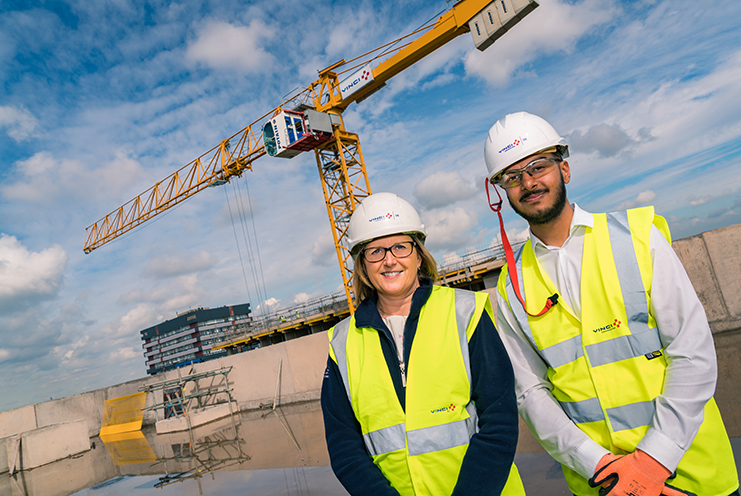 WMCU is ideally placed to make a significant impact on the future of Advanced Manufacturing in Construction (AMC). We have solid relationships with AMC suppliers, we provide training, deliver applied research in conjunction with industry and we help businesses via a range of support programmes.

Our WMCU partners have a range of modern world-class facilities, business support and research programmes in place focussing on AMC and the translation of these services out to industry partners. These include; product prototyping, design excellence, strategies in sustainability, environmental simulation, community co-design/co-production, regional/town scale planning toolkits; design for manufacture and assembly (DFMA) and offsite construction and conservation of the historic environment.

Our partner institutions have a strong emphasis on technology-led construction in areas such as Architectural Design Technology, Architectural Design, BIM, Generative Design, Construction Informatics and offsite Housing Construction, sustainable housing design, sustainable infrastructure design and maintenance, transport engineering. It is pioneering new offsite optimisation approaches.

We host industrial forums to promote external stakeholder engagement and ensure pedagogy is meaningful for the sector and any skills gaps requirements are sign-posted. We also have expertise in 'post occupancy' evaluation to understand the impact of innovations in house building on residents.

We organise and host various bite-sized business engagement and training interventions, including the subject areas of digital technology, brownfield innovation, quality control management and professional body competency development courses. All courses are endorsed and accredited by global professional bodies such as the Royal Institution of Chartered Surveyors (RICS), Chartered Institute of Building Engineers (CABE) and Chartered Institute of Building (CIOB).

We have relationships with companies in the construction sector for example; Arup, Network Rail, Highways Agency, Lovell, Barratts, Ibstock Bricks, MOBIE.